LITERAL ADDICTION and Book Monster Reviews are very pleased to welcome Carrie Ann Ryan to our sites today.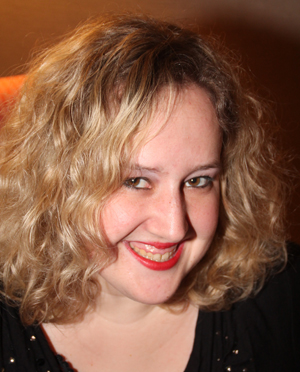 After spending too much time behind a lab bench, she decided to dive into the romance world and find her werewolf mate – even if it's just in her books. Happy endings are always near – even if you have to get over the challenges of falling in love first.
She's also an avid reader and lover of romance and fiction novels. She loves meeting new authors and new worlds. Any recommendations you have are appreciated.
Carrie Ann lives in New England with her husband and two kittens.
We're here today to help Carrie Ann promote and celebrate the latest release in her REDWOOD PACK series, "Enforcer's Redemption", which was just dropped on 10/30/12.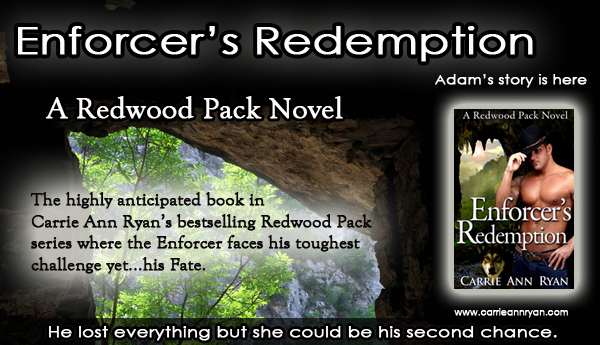 For those of you new to the REDWOOD PACK series, we thought we'd give you the book synopses for the full length novels in the series to get you up to speed…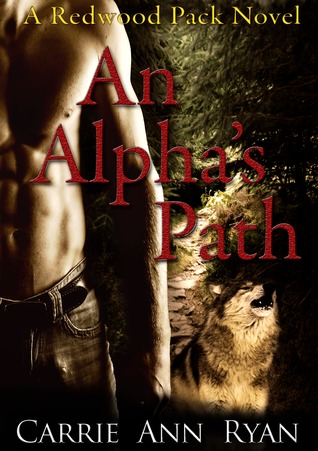 Melanie is a twenty-five year old chemist who has spent all of her adult life slaving at school. With her PhD in hand, she's to start her dream job, but before she does, her friend persuades her to relax and try to live again. A blind date set up through her friends seems like the perfect solution. Melanie can take one night away from the lab and let her inner vixen out on a fixed blind date - a chance to get crazy with a perfect stranger. The gorgeous hunk she's to meet exceeds her wildest dreams – but he is more than what he appears and Melanie's analytical mind goes into overdrive.
Kade, a slightly older werewolf (at over one hundred years), needs a night way from the Pack. Too many responsibilities and one near miss with a potential mate made Kade hide in his work, the only peace he can find. His brother convinces him to meet the sexy woman for a one night of fun. What could it hurt? But when he finds this woman could be his mate, can he convince her to leave her orderly, sane world and be with him and his wolf-half, for life?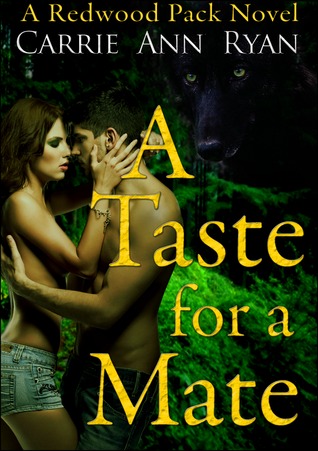 Jasper Jamenson's only responsibility to being the Beta of the Redwood Pack, second son of the Alpha, is to protect the Pack from themselves and the human world. After a century of selfless service, his brother's new found mating forced him into taking a good look into his life. He isn't sure he wants a mate, but fate may have other ideas.
Willow Delton is a skinny, bakery owner – the type most woman love to hate. Being without family, she finds herself alone to the Greek god with green eyes who saunters into her bakery every morning. Her desire to follow him, to be with him, overrides every rational sense she possessed.
Jasper and Willow are drawn together, despite every nuisance that works against them. But evil beyond even Jasper's supernatural compensation will make war against him, by going after the only thing in his eternal life he desires – Willow. Is Willow's heart enough to overcome Jasper's soul to save her life? A fight he cannot win, but to save her life – he must.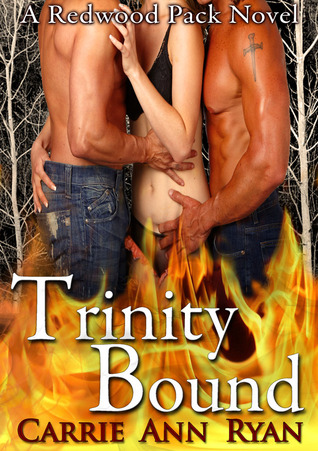 Hannah Lewis, a rare earth witch, is taken from the only life she's ever known. Held at her will by a sadistic wolf, she almost gives up hope that she'd ever see her real life again. But as her fellow captive, a werewolf named Reed, tries to calm her fears, she begins to feel a spark of something she never thought she'd feel – love. But is Reed, alone, enough to get her out of this dark basement so she can move on with her life?
Reed Jamenson, the artist of a werewolf Pack of Alpha males, knows instinctually that Hannah is his mate. Thus, despite their imprisonment, he will do all to protect her and then worry about their hearts. But is he strong enough to find a way for both of them to escape? And why does he feel as though something else is missing?
Josh Kolb, an ex-military human, stumbles upon Reed and Hannah and finds he must trust this new world of supernatural beings to survive. But that desire will lead the three to a triangle of attraction that will test the boundaries they all possess and its consequences in defeating the enemy. Can they all trust one another to save themselves and life as they know it? Even at the cost of their own hearts?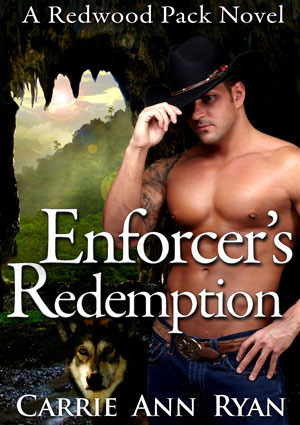 Adam Jamenson has suffered through the worst loss known to man. The only reason he lives day-to-day is to ensure the safety of his Pack. As the Enforcer of the Redwood Pack, it is his job to protect all in his path, though he was unable to protect the ones he held dear. The war with the Centrals is heating up and Adam must try and grit through it in order to survive. Though the broken man inside of him may not want to…

Bay Milton is a werewolf with a past. And a secret. She's met the Redwood's Enforcer only once, but it left a lasting effect. Now she needs to find him or everything he had thought he lost, may be lost again.
Together, they must struggle and find a way to fight their pasts and present in order to protect their future. But the Centrals have a plan that might make their path one of loss and destruction.
Now that we've sufficiently caught you up and have you all adding more books to your TBR and scoping out your favorite book seller how about we get to the Interview and learn some more about Carrie Ann and her books?
LITERAL ADDICTION/Book Monster Reviews:
Hi Carrie Ann! Thank you so much for taking time out of your busy schedule to come and chat with us today, and to let our followers and members get to know you and your books a little bit better.
Carrie Ann: [Opening Statements…] Hi! Thank you so much for having me! Your blog is amazing!
LITERAL ADDICTION/Book Monster Reviews:
We always start by getting to know our guest author a little bit better…
Q1):
Can you tell us 3 things about yourself that we can't find out easily on the internet?
Carrie Ann: I have goldish colored eyes from an accident. (Almost like Twilight LOL). I'm addicted to LEGO video games that I can play with my hubby, and I hate wine. LOL
Q2):
What are 2 things that always make you smile, and 2 things that never fail to piss you off?
Carrie Ann: Smiling – my cats when they try to act like dogs and play fetch. And seeing a promo for a new book that I've been waiting on. Piss me off – people who text and drive and are in front of me and make me miss a light and being late.
Q3)
: If you could spend the day with anyone – alive, dead, fictional, etc – who would you want it to be, why, and what would you want to do?
Carrie Ann: Hmm….I would say Chris Helmsworth and its private what we'd do tee hee, but I'm happily married. So how about my family? I never get to see them anymore because we live so far away!
Q4):
What is a typical writing day like for you? Do you have something you can't do without, interesting writing quirks, something you need to get the creative juices flowing, etc?
Carrie Ann: I usually wake up late (like 10 am LOL) shower, get ready, have coffee, then work on admin things, then write until dinner at 7. Then eat, hang out with the hubby, do more admin work, and edit or read until like 3 or 4 am. Yes, I'm kind of boring!
Q5):
If you could have any super power, what would you want it to be and why?
Carrie Ann: Flying. I've always wanted wings.
Q6):
Are there any specific authors and/or titles that you feel inspired you to become the writer you are today?
Carrie Ann: Um, I think that many authors are so amazing that I'd like to have their talent, but I'm at the point where I'm trying to inspire myself. Though I will say that Rebecca Royce was the one who encouraged me to start writing. Love that lady.
Q7):
What are the best and worst parts of writing for you?
Carrie Ann: Best parts: plotting. Yes, I'm weird. That's where I really get to see where my story can go and try to add as much of "me" and my craziness to it. Twists and turns pop up in wiring all the time, but I love that outline. The worst? Waiting for feedback from readers LOL. I'm always scared to death. To the point where I turn off the internet and work on the next book.
Q8):
Was there any specific inspiration behind the creation of the REDWOOD PACK series?
Carrie Ann: Not really actually. I just had Kade, the hero from An Alpha's Path, in my head and apparently he had 5 sexy brothers and a hot sister who all wanted their story told!
Q9):
What about DANTE'S CIRCLE or HOLIDAY, MONTANA?
Carrie Ann: Dante's Circle came from Rebecca Royce, ironically. She gave me a tiny little plot bunny about dust that I turned into a seven book series, complete with angels, a dragon, and a bear shifter LOL.
For the Holiday, Montana series, I wanted to write a Christmas book, but it didn't fit inside my other two series, so I made up a whole new one. Each book centers around a different holiday and a different sexy Cooper brother.
J
Q10):
How many books do you have planned for REDWOOD PACK?
Carrie Ann: 7 novels, and 5 after-the-HEA novellas. Though there maybe me more in the future….tee hee. The next novella is BLURRED EXPECTATIONS, out in Jan, and is Reed, Hannah, and Josh's story from TRINITY BOUND. Then next full novel is SHATTERED EMOTIONS, which is Maddox and Ellie's story, out in June. Though there is another novella in May called FORGIVENESS and is Adam and Bay's. Tee hee
Q11):
What's up next for the other 2 series and KEYS OF FATE?
Carrie Ann: Next up in the Dante's Circle series is HER WARRIORS' THREE WISHES, which is Ambrose, Jamie, and Balin's story. Yep, a ménage with an angel, a demon, and whatever Jamie turns into. No, I'm not telling LOL! That comes out in April! There will be seven total books in that series.
For the Holiday, Montana series, SANTA'S EXECUTIVE, Justin's story, comes out Dec 4th. Soon! Then after that, FINDING ABIGAIL comes out in Feb and is Tyler and Abby's story. Then HER LUCKY LOVE in March and is Brayden's story. Of course, the eldest and darkest brother, Jackson, will get a story in the summer of 2013 called Dreams of Ivory.
The Keys of Fate series is a four book series about angels that I'm co-writing with my BFF Lia Davis. The first book, Fated Tranquility, will be out Dec 2013. It's a different take on angels and centers around two types of families as well.
Q12):
Has there been an instance of your career so far that you're exceptionally proud of? Why?
Carrie Ann: So many times! I think getting my first fan email, seeing my first fan at a book signing, SIGNING those books, or making it into the top 60 on Amazon and B&N at the same time was amazing for me.
Q13):
What were the biggest challenges in bringing the REDWOOD PACK series to life?
Carrie Ann: Keeping it lighter than it could be. It's a really dark series and the Redwoods don't win often because they don't have the demonic powers the Centrals do. Don't worry, the Redwoods get stronger, but the first few books, the Redwoods are on the losing side. For now.
Q14):
Do you have anything in the works outside of the series that we've featured today that you'd like to tell us about?
Carrie Ann: Oh so much! LOL. I've told you must of it already, but SANTA'S EXECUTIVE comes out Dec 4th and I can't wait for people to read Justin and Rina's sexy and cute story!
Q15):
Is there anything special that you'd like to say to your readers and fans while we have you here today?
Carrie Ann: Just THANK YOU. OMG I love you guys. You guys are the reason I do this.
LITERAL ADDICTION/Book Monster Reviews:

  Carrie Ann, we've thoroughly enjoyed having you 

with us today and are excited to turn some new readers on to your work.  We would love to have you back again for your next big release if you're interested!
Carrie Ann: [Closing thoughts…] Oh you guys are amazing!!! I'll be back ANY time you want me. You guys are so supportive. Thank you!
Carrie Ann is graciously offering up a large autographed swag pack to a winner from
Book Monster Reviews and LITERAL ADDICTION.
Fill out the Rafflecopter widget for Carrie Ann's Event, follow the directions, take action,
Make sure that your Rafflecopter email address is correct!
Want a 2nd chance to win?? Go to the LITERAL ADDICTION website and enter over there as well.
a Rafflecopter giveaway