LITERAL ADDICTION and Book Monster Reviews are very happy to welcome the uber talented
Michele Hauf back to our sites today.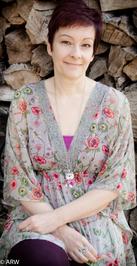 Michele is the author of the BEWITCH THE DARK, WICKED GAMES, CHANGELINGS and OF ANGELS & DEMONS series, though she also has some amazing titles and series in the Fantasy, Historical, and Action/Adventure genres as well (DARK ENCHANTMENTS, THE NETWORK, and THE SAINT-SYLVESTERS just to name a few). You can find out about her entire backlist
HERE.
Michele's latest Novella release, "Claiming the Wolf" was just dropped on 11/1/12 and is already receiving rave reviews - just like everything else we've known Michele to produce - as are her two other recent releases, "Forever Werewolf" (released 9/1/12) and "Moonspun" (released 8/1/12) .
For those of you not yet familiar with Michele's work, 1 – you really need to remedy that situation, and 2, let's give you the synopses and info for Michele's three latest releases, as well as our review of "Claiming the Wolf" to peek your interests a bit…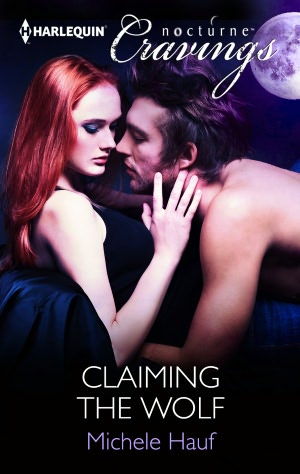 Werewolf Christian Hart thought he missed the action of battling vampires—until an encounter with vampiress Danni Weber. She bites him during their fight, the worst fate imaginable for a wolf. His pack would banish Hart forever if they find out. Nevertheless, Hart finds himself drawn to Danni, his sworn enemy, a woman he knows is as deadly as she is beautiful.
Then the blood hunger hits. Hart refuses to harm a mortal, even as his desire for blood and sex becomes too overwhelming to fight. His solution: turn to Danni to satisfy his cravings.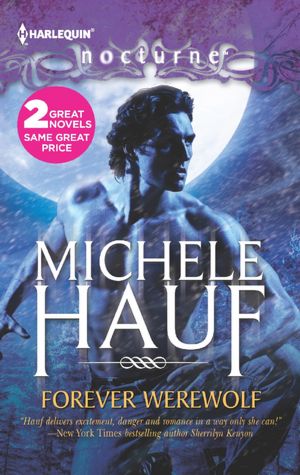 Alexis Conner, princess of the Alpine pack and pureblood werewolf, hides a painful secret—she has never shifted. If she can't shift, she can't mate, and so Lexi resigned herself to a lifetime of loneliness. But then a stranger arrives, and Lexi senses that her world will never be the same
…
.
A massive avalanche might be to blame for Trystan Hawkes getting stuck at Castle Wulfsiege, but after one look at Lexi, Trystan is not about to leave. Lexi is strong, smart and incredibly sexy. Not that it matters. Tryst is an omega—the fabled lone wolf. Even more damning is his mixed vampire heritage.
Lexi knows that the vampire blood running through Tryst's veins makes him off-limits, but what if he's the one man who can rouse her inner wolf?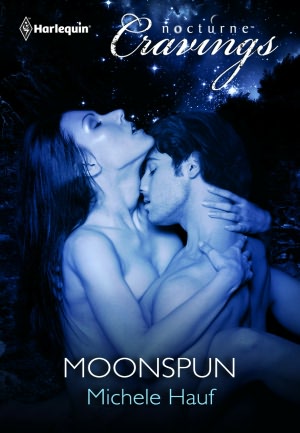 For Blu and Creed Saint-Pierre, love came after they were forced into marriage to bring the werewolf and vampire nations together. Two years later, their nights are wilder and wickeder than ever. Only one thing is missing from their lives, the thing they can never have—a pack of their own.
Unable to conceive a child with her vampire husband, Blu's only hope lies in making a bargain with a faery. But faeries never grant boons without expecting something in return. And the payment may be too great a sacrifice
.
They sound amazing, right!? We can tell you from first hand experience that everything Michele puts out there is and you really need to get all of her books into your TBR and curl up with one (or several) very soon.
We're very excited for Michele's upcoming releases as well - "This Wicked Magic", "This Soul Magic", and "Beautiful Danger", and promise that we'll have Michele back to talk about those. For today though, let's see what Michele had to say when we let her take over the site for the day…
Claiming the Wolf features a werewolf hero and vampire heroine who have quickly become favorites on my growing list of characters in the vast world that I write in. I love putting together opposites and watching them battle it out, sometimes literally with claws and weapons, and other times with kisses and caresses and those irresistible touches that just...never...stop.
So this is what you need to know about werewolves in my world. They don't need humans/mortals, or rely upon them in any way for their survival. They exist alongside them pretty well, and all is good. Werewolves and vampires get along for the most part. Though some packs still engage in the foul practice of capturing vampires and pitting them in death matches against one another. Icky stuff, that. Anyway, if a werewolf is ever bitten by a vampire that is the worst thing that could happen because the wolf would then develop an insatiable blood lust. Wolves don't want to bite humans. And any werewolf with such a lust for blood is shunned by his pack.
So of course you know what I had to do with these two, don't you? Yes, I can be mean to my characters sometimes. What fun would it be to just let them coast along without a trouble in the world? Besides, Danni was just trying to protect herself from the crazy werewolf who was trying to kill her, so it was self-defense, right?
So here's what I want to know: What is your favorite 'opposite connection'? Is it two different breeds getting together in a story? Or is it characters with opposing viewpoints of the world, lifestyles or some certain manner of doing things?
Michele is offering up winner's choice of signed backlist book (choice from those in

this list

) to a winner from Book Monster Reviews.
Fill out the Rafflecopter widget for today's Event, follow the directions, take action, and mark as 'Done'.
LIVE CHAT, DON'T FORGET:
Don't forget to come back on Tuesday night from 8-9pm EST/7-8pm CDT/5-6pm GMT & PDT for the Live chat with Michele in our

Author Chatroom

as well!
a Rafflecopter giveaway