Book Monster Reviews and LITERAL ADDICTION are very happy to promote for the incredibly talented Darynda Jones today.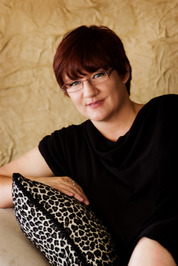 For visitors that don't know Darynda, history shows that there wasn't a time when she wasn't writing. Even when she was a toddler, she would pick up a pencil and paper and scribble nonsense on it, asking her mother to read her literary genius aloud. Soon after, she started writing plays for the neighborhood kids, making up stories for her brother, and creating age inappropriate fantastical stories for Barbie and Ken to enact. In high school she almost finished her first manuscript, and even then, was dabbling in romance and the paranormal.
She took a break from actively writing for several years, wherein she got married, had a couple children, graduated Summa cum Laude from UNM and got a job as a teacher and sign language translator. She missed writing though, and started up again in 2002 with the goal of getting a publishing contract securely in her mind's eye. After 3 complete manuscripts, she finally landed an agent, a three book deal, and won the 2009 Golden Heart award for Best Paranormal Romance in 2009.
In February of 2011, "First Grave On The Right", the first book in the CHARLEY DAVIDSON series was released. It was called the best debut novel in years, and a must read for paranormal lovers. Book #2, "Second Grave On The Left", was released on August 16t, 2011 and got even more amazing praise and kudos. Book #3, "Third Grave Dead Ahead" was released 1/31/12, and the fourth book, "Fourth Grave Beneath My Feet" is slotted for release on 10/30/12.
We're here to help Darynda celebrate and promote her new Paranormal YA series today though. "Death and the Girl Next Door", book #1 of the DARKLIGHT series was just released on 10/2/12. Book #2, "Death, Doom and Detention" is set to be released on 3/5/12, and book #3, "Death and Other Distractions" will follow later in the year.
For our readers who aren't yet familiar with Darynda's new series, first, we suggest that
you check out her ENTIRE

backlist,

but we'll get you up to speed with the DARKLIGHT series now…
"Death and the Girl Next Door"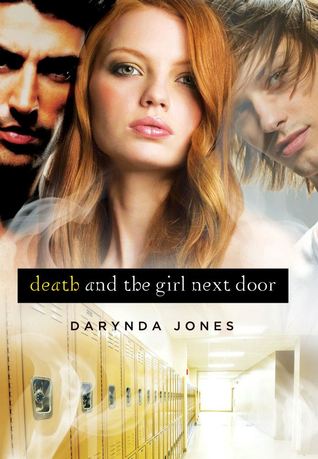 Ten years ago, Lorelei's parents disappeared without a trace. Raised by her grandparents and leaning on the support of her best friends, Lorelei is finally beginning to accept the fact that her parents are never coming home. For Lorelei, life goes on.

High school is not quite as painful as she thinks it will be, and things are as normal as they can be. Until the day the school's designated loner, Cameron Lusk, begins to stalk her, turning up where she least expects it, standing outside her house in the dark, night after night. Things get even more complicated when a new guy—terrifying, tough, sexy Jared Kovach—comes to school. Cameron and Jared instantly despise each other and Lorelei seems to be the reason for their animosity. What does Jared know about her parents? Why does Cameron tell Jared he can't have Lorelei? And what will any of them do when Death comes knocking for real? Thrilling, sassy, sexy, and inventive, Darynda Jones's first foray into the world of teens will leave readers eager for the next installment.
"Death, Doom and Detention"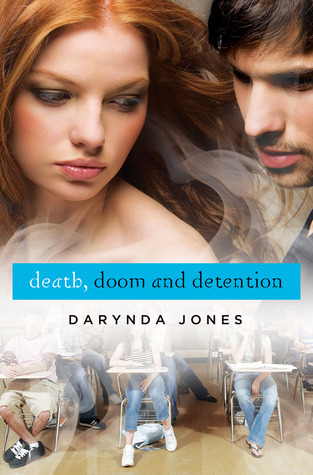 The normal part of Lorelei MacAlister's life didn't just slip away quietly the day Jared Kovach came to town. Nope. The normal part of her life shattered. It exploded. It burst into a gazillion shards of fleeting light.

It went out with a bang.

Goodbye normal.

Hello dark and eerie.

While her best friend, Brooklyn, is focusing all of her energy on helping Lorelei hone her abilities, Lorelei is dealing with the reality that Satan's second in command has taken up residence inside her body. Oh, and the fact that she has a crush on the Angel of Death. But what a beautiful death it is. If those weren't bad enough, something sinister has come to town and it wants nothing more than to hear Lorelei's dying breath as it strangles it out of her. Thank goodness the gang has a supernatural champion. But what happens when the only being who can save them switches sides midstream? How can a group of misfits capture one of the most powerful beings ever created? And will they find out how to bring Jared back to them before it's too late?
Even the synopses hook you, right!? They're nothing compared to the actual books though. We would highly recommend this series!
To help celebrate the release, Darynda is offering up 2 copies of "Death and the Girl Next Door".
To Enter: Fill out the Rafflecopter widget for Darynda's Event, follow the directions, take action, and mark as 'Done'.
For another chance to win, go to LITERAL ADDICTION and enter the contest over there as well.
a Rafflecopter giveaway