LITERAL ADDICTION and Book Monster Reviews are VERY proud to welcome C.L Parker back to our sites today!
**WARNING
- CL's interviews are crude and explicit and we totally love her for it. If you are NOT comfortable with that then please do not read on any further. If you are already
familiar
with CL then you will totally love her interview. :-)
C.L is the author of the SUPERNOVA SAGA, which has just concluded with the release of "Nexus", Book #3, on 9/27/12. The previous two books – "Supernova" and "Cataclysm" have received rave reviews as well (including ours).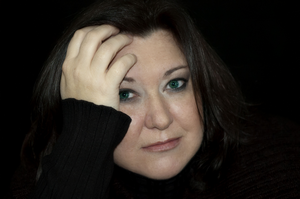 C.L lives near Louisville, Kentucky with her three children – two sons and a daughter. She also has 3 sisters with whom she's inseparable, a rottie named Chaos (love that name!) and a Rottweiler/Australian Shepherd mix called Roxie.
After graduation, she enlisted in the United States Navy and was stationed at the Norfolk Naval Station in Norfolk, Virginia where she served a two year enlistment. Due to a family tragedy at the time, she chose to return home to Kentucky instead of re-enlisting and eventually ventured into the world of writing. An outlet for her overactive imagination, it quickly grew into a passion that could not be ignored. Having always had a fascination with the paranormal, it was evident what type of books she would love to write.
Now that the SUPERNOVA saga is complete, she will continue work on a new series of seven books, which will eventually spin-off into another series. All of these will be in the paranormal romance genre.
Parker's reality is that she is easily lost to a world of fantasy, driven to bring her characters to life if only in the pages of a book, for their story is one that must be told.
Today's Event is a little bit different… We're going to ask C.L some personal questions to get to know her a little bit better and she's told us that nothing is off limits (oh boy! LOL). If you'd like to read our previous and more 'professional' interview with C.L you can find that

HERE.

You can also find our previous Interview with the cast of the SUPERNOVA SAGA

HERE.

In addition to all of that, she has a great FAQ section over on her

website Bio

if you'd like to see her answers to those commonly asked questions.
Before we get to the Interview, let's give our new readers an overview of the books in the series.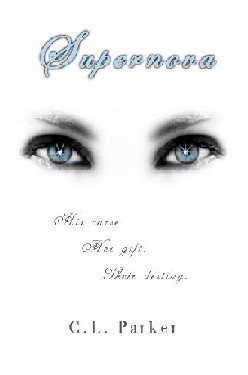 As part of a chosen bloodline, Kerrigan Cruz has inherited a gift: supernatural powers which give her the ability to protect a person's free will from those who wish to alter destiny for their own design. After her grandmother's passing, Kerrigan meets Dominic Grayson, an alluring stranger with a secret of his own. Dominic has been cursed, touched by both darkness and light, and Kerrigan is the only one who can save him. In their world, only three things are certain: His curse. Her gift. Their destiny.
SUPERNOVA SAGA #2: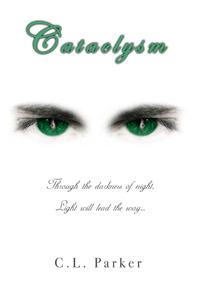 Kerrigan Cruz and Dominic Grayson thought the worst of the storm was behind them. In reality, they have only weathered impossible odds to find they are smack dab in the eye of an unforgiving cyclone. More is on the way. The raging bands of chaos that surrounds them are forcing the destructive walls of the monster to close in around them. Taking on a life of its own, the storm growls and gnashes its teeth, threatening to devour everything they ever were or ever will be. There will be nothing but devastation left in its wake, and it sets its sights on Kerrigan and Dominic.

Through the howling winds and punishing lashes of rain, a stranger comes. The promise of a better tomorrow, a brighter, sunnier life filled with hopes and dreams rests in the palm of his hand. It is knowledge, a formidable weapon when wielded by the right person at just the right time. If she can only harness the power of this stranger's knowledge, Kerrigan may be able to save the one she loves before he fades into nothingness, and she is left all alone.

But is this stranger friend or foe? Drawn to her side by an unseen force, will he enlighten Kerrigan or will he seek to claim her for his own?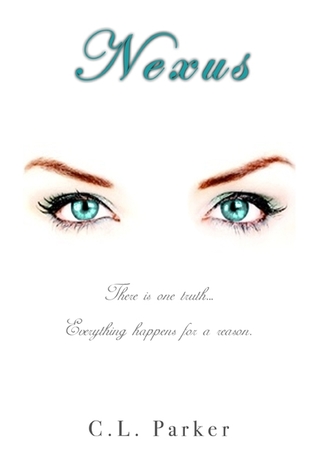 Kerrigan Cruz and Dominic Grayson have fulfilled their destiny, clearing the way for a new Guardian of the Light to emerge. The product of her parents' mixed bloodlines, Victoria Milena Cruz-Grayson must defend the world as the only Guardian of Mankind in existence.

With the weight of the world on her shoulders, Tori must find a way to keep it from falling before the gravity of her existence sends her crashing to her knees and mankind along with her. The real war is inside her psyche; good versus evil in a battle between Light and Dark. But she is not alone in her quest.

The Guardian of the Guardian, Dante is destined to fight by her side. With an arsenal of wicked charm, seduction, and the ability to ignite a raging inferno, his allure is powerful. Will it be enough to convince Tori to choose him?

Coming between them is a man whose existence is confined to her dreams. The only friend Tori has ever known, a man she has grown to love over her short eighteen years. She doesn't know his name, or why he's there, but she can't deny the feelings she has for him. There's only one problem; when he leaves, her dreams become nightmares plagued by demonic beings hellbent on viciously murdering her loved ones. Over and over again.
We hope that we have you all ordering and downloading them, but for right now, let's get to our special intimate interview with C.L and see what more we can learn about this incredibly talented author…
LIVE CHAT, DON'T FORGET:
C.L will be chatting live with members, followers, fans and guests in our Author Chatroom from 8-9pm EST/7-8pm CDT/6-7pm MDT/5-6pm PDT.
LITERAL ADDICTION/Book Monster Reviews:
Hey C.L, welcome back! Congrats on the release of "Nexus" and the thrilling success of the entire series. We're very honored to be a part of it all with you.
J
C.L: Spank you, dahling! The response to Nexus and the rest of the Supernova Saga has been surreal. I never imagined. Ya know? LA and BMR have been very instrumental in that success, so I'm always stoked when I score a spotlight with you!
LITERAL ADDICTION/Book Monster Reviews:
Since we've already done the 'normal' interview with you and you mentioned it might be fun to do a personal Q&A over a guest post, that's what we've put together for you today. I hope you don't mind our prying…
J
C.L: I … am an open book. There's no shame in my game, as I have nothing to hide. Do your worst ;)
Q1):
Let's start out with an easy one… boxers, briefs, boxer-briefs or commando?
C.L: Commando – easy access, baby. BUT, if he must keep the boys in check, boxer-briefs. Briefs look girly to me, and boxers aren't "personal" enough.
Q2):
As an avid reader just like the rest of us, is there something that you've seen other authors do that you hate and try to avoid with your fans?
C.L: Eep! You really got down and dirty, didn't you? Ha! Like I said, nothing's off limits. Hate is a very strong word, so I'll just say I don't think it's cool AT ALL for an author not to interact with the readers who made them a success to begin with. That one little nod of appreciation might make that reader's entire day, and why wouldn't you want to do that?
Q3):
We know you have a love of Patron. How did the love affair start? Do you remember that special moment when you had your first shot and instantly decided it was the nectar of the Gods?
C.L: Mmm … momma lurves her Patron. I'm not really sure how the love affair started. I know that I thought the packaging was way cool. I wish I had a crazy story about the first shot being off a male god's upper torso, but I don't. I'm lame. In fact, I've never done a body shot, but it's at the top of my to-do list!!! I was chilling at home, poured the shot, and downed it. It was so friggin' smooth going down that I knew it was the tequila for me. I'm a total Patron whore. And I figure I deserve it.
Q4):
What's your idea of the perfect date personally?
C.L: The perfect date would be a cool summer night in a park on a bench talking, or at a quaint fair somewhere that we could be surrounded by people, but still lost in our own little world. I like the personal touch. Not just the actual touching, but in conversation. Where it ends … well, that depends ;)
Q5):
Walk us through the worst date that you've ever been on and how you handled it.
C.L: I can't say I've ever had a really bad date. I know I perv a lot with you guys, but I demand some R-E-S-P-E-C-T from any guy who wants to be with me. Yes, I just totally changed the words and sang the song in my head. Frickin' Gabe is in full diva mode, too.
Q6):
How are you feeling about the trilogy coming to a close? Elation on the success? Sadness that you'll need to leave it behind? All of the above? Etc?
C.L: Definitely all of the above. But I've been really excited to get to work on the next series, so it totally makes up for the sadness. I have to say I'm worried I won't get the next series in your hot little hands before you forget about me, though. You know what they say … out of sight, out of mind. Sigh … this is my fear.
Q7):
O.K, we simply have to know… Did you go through that 'experimentation phase" in college or beyond? ;-)
C.L: I haven't. I'm strictly dickly, but I totally want to kiss a girl. You know, for research. Buahaha! I draw the line there, though. I shiver at the thought of going down on a girl. There will be a warning attached to this interview, right? I mean, you knew the chances you were taking by asking me these questions?
Q8):
I (Chelle) once had a boyfriend say: "You, me, 50 yard line of the football field in the shadow of the crow's nest with strawberries and whip cream – that's my ultimate fantasy!" LOL. What's the best fantasy line that you've ever been pitched?
C.L: It's always two girls, isn't it? Well, I got the two guy line. DP, baby. I was intrigued, but I don't know if I could ever follow through. I'll admit I thought about it long and hard, and it BEING long and hard and completely fulfilling … You never know; I'm young still.
Q9):
What are you the most proud of with regards to your career thus far?
C.L: I'm most proud that through it all, I have remained who I am and have never acted like anything I'm not. What you see is what you get. So much easier that way. People either appreciate that, or they don't. Either way, I'm true to me and I happen to love me. LOL!
Q10):
Let's play the F*<k/Marry/Kill game. 3 celebrities…who would you want to have for 1 night of hot sweaty sex, who would you want to marry, and who would you want to kill? Go!
C.L: F*<k: Adam Levine, Marry: Jensen Ackles (because I still get to f*<k him), Kill: Zak Bagans
Q11):
If you could describe yourself in 5 words, what would they be?
C.L: Funny, imaginative, dorky, sexy, real
Q12):
What were some of the biggest challenges in brining the SUPERNOVA SAGA to life?
C.L: Getting the word out. Writing is the easy part. It's getting it into the readers' hands that hard work. When you're a new author on the scene, you have to build the readership. I've thoroughly enjoyed it, but at times, I felt like I would never succeed.
Q13):
You've given us some drool-worthy leading men, and we know it's like asking who your favorite child is, but… Do you lean a bit more towards Dominic, Drew or Dante and why?
C.L: EVIL!!! I love them all for different reasons, but I think Dominic. When I'm in his head, I'm turned on as hell. The poor man was really put through the ringer and he survived. That's what I like about a man; throw a bunch of shit at him, and if he still comes out smelling like sex, oozing confidence, and ready for a romp in the sack to relieve his stresses, I'm in love!!!
Q14):
We know that we're here to celebrate "Nexus", but can you give us an update on where you're at with the new series?
C.L: Well, there's been a LOT of world-building. This world is HUGE and uber sexy – from what I've seen. I don't want to give the details because I think I've got a really great concept, and I want it to be a surprise. The peeps I've discussed it with are already foaming at the mouth. You know I like to stand out. I think this series really will. Still paranormal romance with an erotic flair, but with a unique twist. Right now, it's looking like nine books.
Q15):
Anything else you'd like to make sure and tell your readers and fans while we have you here today?
C.L: Of course I want to thank you all for your amazing support and relentless pimping, especially with the release of Nexus. You are the reason the Supernova Saga has been a success. Please remember to review, review, review and show your favorite authors mad love. We need it in this zany world we dwell in on a daily basis. It lets us know we cope with the voices in our heads with a sane reason … to bring them to YOU!
LITERAL ADDICTION/Book Monster Reviews:
Thank you again for letting us be a part of this incredible ride with you. It's been amazing and we can't wait to see where you take us next. We're definitely looking forward to the Live Chat later.
C.L: You guys are my heart, and you know this. I'm over the moon that you still want my cray-cray ass around. LOL! FLYAS 'til the day I die, and then I'll come back and haunt your blogs ;)
C.L is graciously offering up an eBook of Nexus to a lucky winner from Book Monster Reviews and another winner over at LITERAL ADDICTION.
To enter, fill out the Rafflecopter widget for C.L's Event, follow the directions, take action, and mark as 'Done'.
For another chance to win head over to LITERAL ADDICTION and enter the contest over there as well.
a Rafflecopter giveaway