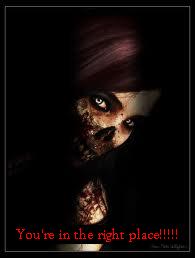 Hello everyone! Book Monster Reviews and LITERAL ADDICTION are proud to welcome author Julie Ann Walker to our sites today!
Born in Tulsa, Oklahoma, Julie grew up in a house full of women – she has three older sisters. As you can imagine, there was no lack of drama… or romance. Her mother enrolled her in a book club as soon as she began to read and it was the small spark that ignited her voracious appetite for the written word. Because of Julie's early immersion in literature, she found writing came quite naturally. In high school, she won multiple writing contests and was the proud senior editor of The Tiger's Tale – her school newspaper. During her college years, however, she longed for a challenge. "Reading and writing felt like second nature to me, so I looked for something to stretch my intellectual capabilities," she recalls. After receiving a Bachelor of Science degree, Julie began teaching advanced high school mathematics. "I loved working with the students and facing the challenges of the classroom, but I longed for the occasional snow day when I could race to the local book store, buy two or three new novels, and curl up in front of the fire to read for an entire day." It wasn't until a fortuitous move to Chicago that Julie once more returned to her first passion. "Thankfully, my husband – my own personal hero – encouraged my decision to write full time." Now Julie lives on beautiful Lake Shore Drive with a view that sometimes competes with her deadlines. When she's not writing, she enjoys camping, hiking, cycling, cooking, travel, and…reading, of course!
Julie is the creator of the INCREDIBLE new romantic suspense series, BLACK KNIGHTS INC.. The series currently has two books. The first book in the series "Hell on Wheels" was just released in August 2012 and the second book "In Rides Trouble" was just released on September 4th. The third and upcoming book in the series "Rev It UP" will be released on October 2, 2012.
In case you have not heard of this awesome new series, we've posted the synopses below so we can rectify the situation!
Black Knights Inc. Series
Custom motorcycle mechanics by day, Uncle Sam's last resort by night.
Meet the men and women of Black Knights Inc.
Black Knights Inc.--Behind the facade of their tricked-out motorcycle shop is an elite special ops team assigned the jobs too hot for anyone else to handle.
Hold On Tight...
Ex-Marine Nate "Ghost" Weller is an expert at keeping his cool--and his distance--which makes him one hell of a sniper. It's also how he keeps his feelings for Ali Morgan in check. Sweet, sexy Ali has always revved his engine, but she's his best friend's baby sister...and totally off limits.
Rough Road Ahead
Ali's never seen anything sexier than Nate Weller straddling his custom Harley--or the flash of danger in his eyes when she tells him she's in trouble. First something happened to her brother, and now she's become the target of a nasty international organization. With Nate, her life is in the most capable hands possible--but her heart is another story altogether.
Check out Book Monster's review of Hell on Wheels

HERE!!
In Rides Trouble



Rebel with a Cause
Becky "Rebel" Reichert never actually goes looking for trouble. It just has a tendency to find her. Like the day Frank Knight showed up at her door, wanting to use her motorcycle shop as a cover for his elite special ops team. But Becky prides herself on being able to hang with the big boys-she can weld, drive, and shoot just as well as any of them.
Man with a Mission
Munitions, missiles, and mayhem are Frank's way of life. The last thing the ex-SEAL wants is for one brash blonde to come within fifty feet of anything that goes boom. Yet it's just his rotten luck when she ends up in a hostage situation at sea. Come hell or high water, he will get her back-whether she says she needs him or not.


Check out Book Monster's review of In Rides Trouble

HERE!!
Rev It Up
Publication Date: October 2nd 2012
Jake "the Snake" Sommers earned his SEAL codename by striking quickly and quietly - and with lethal force. That's how he broke Michelle Carter's heart. It was the only way to keep her safe - from himself. Four long years later, Jake is determined to get a second chance. But to steal back into Michelle's loving arms, Jake is going to have to prove he can take things slow. Real slow...
Michelle Carter has never forgiven Jake for being so cliché as to "love her and leave her." But when her brother, head of the Black Knights elite ops agency, ticks off the wrong mobster, she must do the unimaginable: place her life in Jake's hands. No matter what they call him, this man is far from cold-blooded. And once he's wrapped around her heart, he'll never let her go...
Check out Book Monster's Review of Rev It Up

HERE!!
They sound incredible don't they?! Trust us, they totally are!! You will LOVE this amazing new series! We know we do!! Before you all run off to buy the books, how about we get to the interview and learn more about the remarkable author behind the books?!
Book Monster Reviews/LITERAL ADDICTION:
Hi Julie! Welcome to Book Monster and LITERAL ADDICTION! We're so happy to have you with us today! We're excited to help you promote your new BLACK KNIGHTS INC. series and the upcoming release of "Rev it Up"!
Julie: Hidey-ho everybody! And a big virtual kiss to all you romantic suspense fans out there! I'm so excited to be here today, talking Black Knights Inc. and my new book, REV IT UP! Thanks Book Monster and LITERAL ADDICTION!
Book Monster Reviews/LITERAL ADDICTION:
We like to start out by finding out a bit more about our guest author…
Q1):
Can you tell us 3 things about yourself that we can't find out on the Internet, in your bio, etc.?
Julie: Bam! Right out of the bag with a hard one. Hmm. Okay, so one thing fans may not know is that I'm a born and bred country girl. My series, Black Knights Inc., is very gritty and urban, so folks might be surprised to hear I grew up tipping cows, catching crawdads in the stream, and riding in the back of pickup trucks. Yee-haw, ya'll! <--- See? Proof! LOL!
The second thing readers might not know is that I'm hooked on mayonnaise. It's like creamy crack. And I blame this weakness on my English grandmother - you know they eat mayo on their fries instead of ketchup over there, right? Well, so do I! Totally grosses my husband out, but I can't help it. Of course, since my last few birthdays, I've noticed my...er... badonkadonk is beginning to take note of this particular addiction.
Third thing, and I hate to admit this, but I'm a coffee snob. I drink the stuff by the gallon, so I insist on it being GOOD. I probably spend more money on coffee beans than most women spend on shoes - although I do may fair share of shoe shopping, too. :-)
Q2):
What are some of your hobbies or things that you enjoy doing when you're not working, writing or taking care of other business?
Julie: I. Love. Travel. My husband and I have a bucket list that includes visiting 100 different countries before we die. So far we're sitting at about the forty-country mark. And it has been a rare and humbling pleasure to have seen so much of the world. Plus, it gives me great material for my series... BONUS!
Q3):
What are some of your favorite TV Shows and Movies?
Julie: Ooh, now THIS is a question I can answer. If you've read my books, you know I'm a total pop culture junkie. So, TV shows: It's Always Sunny in Philadelphia, Breaking Bad, Mad Men, and True Blood. For movies, I love: The Big Lebowski, Terrible Bosses, Out of Africa, Officer and a Gentleman, and Armageddon.
Q4):
What books do you have in your TBR pile right now?
Julie: I read an article about a year ago that listed the 100 most influential works of literature of the 20th century. Since then, I've been trying to work my way through it. Currently, I'm reading SONS AND LOVERS by D.H. Lawrence. But when I'm not trying to culture myself, I reach for a good romance or urban fantasy. Most recently, I read FULL BLOODED by Amanda Carlson. Believe me, if you haven't grabbed a copy of this book, you should. It's a crazy ride, filled with werewolves, vampires, and other grizzly ghouls. But these are werewolves and vampires like you've never seen them. Sooo very cool.
Q5):
What's a typical work day like for you? Do you have a routine; is there something that you absolutely have to have with you to get through your day, etc?
Julie: I definitely have a routine, especially when I'm on a deadline... And my editor LOVES to keep me on a deadline. So, it's usually up in the morning, two cups of coffee immediately or I can't function, and then straight to work. I spend a couple of hours doing the "business" of writing, answering emails, making phone calls, updating my website and such. But the afternoons are JUST for writing. And it's absolute bliss!
Q6):
If you could eliminate one thing you have to do every day on a daily basis, so that you never had to do it again, what would it be?
Julie: Get out of my bathrobe? I mean, seriously, I'm a writer. So, why can't I just live in the thing? LOL!
Q7):
If you could have any one super power, what would you want it to be? Why that one?
Julie: I would love to be able to fly. The freedom, the world stretched out beneath me, the blue bowl of the sky above... How awesome would that be?
Q8):
What character trait do you feel is paramount for all heroes and heroines to have?
Julie: Well, like their title suggests, they have to be heroic. They have to have something in their make-up, be it physical, psychological, or both, that allows them to rise to the occasion when things get tough.
Q9):
Who was your hero growing up as a child, and who do you consider your hero now, as an adult?
Julie: Hands down, that'd be my dad. He's the most loyal, steadfast, honorable guy you'll meet. My husband comes in at a close second. (Shhh, don't tell him - my hubs - I said that. He prefers to think he's #1 in ALL categories. And, smart woman that I am, I let him go ahead and believe that. Ha!)
Book Monster Reviews/LITERAL ADDICTION:
O.K, now we'll ask some questions directly related to the BLACK KNIGHTS INC. series…
Q10):
For those who have not read the BLACK KNIGHTS INC series yet, can you please tell us a little about it?
Julie: High level concept is Sons of Anarchy meets 007. They're ex-military spec-ops warriors who've started their own government defense firm, and they operate under the guise of a custom motorcycle shop. The low level concept? Hot guys on even hotter bikes who know how to handle their... erm... guns. *wink, wink, nudge, nudge*
Q11):
What was the inspiration that lead to the concept and creation of BLACK KNIGHTS INC. ?
Julie: I began thinking about writing military romantic suspense after I started volunteering at the USO. Being around soldiers, seeing their honor and integrity and sacrifice, I knew I wanted, no
needed, to tell their stories. The motorcycle aspect? Well, that came about simply because I thought, "What would make an ex-military spec-ops warrior even hotter?" Answer? Dress him in leather and stick him on badass custom Harley! MEOW!
Q12):
What are some of the challenges
(research, literary, psychological, logistical, etc)
of bringing the
BLACK KNIGHTS INC
series to life on the pages? Did you do research by sitting on the back of a motorcycle behind a big hot biker guy??
Julie: Ha! I WISH that's how I did my research. No, I catch on to most of the military dialect/colloquialisms simply by sitting at the USO and listening to service men and women interact with each another. If I have a question about military hierarchy or weaponry, all I have to do is ask. Honestly, if you get a soldier talking about things that go "boom," you're liable to be sitting there until your brains start to slide out of your ears.
And, as far as research on the motorcycles, that's easy. I watch Orange County Choppers for catch-phrases and specifics about building custom choppers. Then I spend hours, literally hours, scouring the web, looking at bikes. Big bikes, small bikes, flashy bikes, simple bikes. Who knew I'd become an aficionado through the power of Google? LOL!
Q13):
What's up next for the series after Rev it Up is released on October 2? Inquiring minds are dying to know who's books will be coming up next. Ozzie?? ;-)
Julie: *giggle* Everyone loves Ozzie. He's just so irreverent and witty. Sadly, he's also young and busy sowing his wild oats. Oh, he's going to get his happily-ever-after. But it'll be a little later in the series. After he's grown up a bit.
Debuting April 2013 is the fourth BKI book. It's the story of Richard "Rock" Babineaux, the super sexy, ragin' Cajun, along with Vanessa Cordero, the Knights' communications specialist. It's set in the jungles of Costa Rica and it is so very steamy. I guarantee!
Q14):
Obviously, fans already have their favorite characters in the series *cough, cough - Ozzie - cough* LOL! Do you have a favorite in the series?
Julie: I always fall for the hero I've just written. So, since I've just finished Rock's story, I'm in L.O.V.E. with him. Oh, so yummy when he starts speaking that Cajun French. (J'taime, Rock. J'taime.)
Q15)
: Is there anything specific you'd like to say or any news you'd like to share with the readers while we have you here today?
Julie: I'd just like to thank all you BKI fans out there who've gobbled up the books and made this series such a success. Thanks to you, IN RIDES TROUBLE hit both the New York Times and USA Today Bestsellers list! You guys rock the ha-yowse!
Book Monster Reviews/LITERAL ADDICTION:
Julie
, thank you so much for taking the time out of your busy schedule to sit down and talk to us today. We'd love to have you back again to promote the fourth book in the BLACK KNIGHTS INC. series if you're interested.
Julie: Are you kidding? I'll come back any day, every day! Thank you so much for having me. It's been a blast!
To keep up with Julie's latest news and releases, visit her online:
Julie is giving away a copy of IN RIDES TROUBLE to a winner from Book Monster and another winner over at the LITERAL ADDICTION website.
CONTEST IS RESTRICTED toUS/CANADA ONLY.
a Rafflecopter giveaway