Book Monster Reviews and LITERAL ADDICTION are proud to welcome New York Times bestselling author, Lauren Dane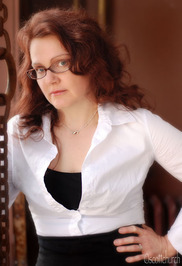 Lauren's story goes like this: While on pregnancy bed rest, Lauren Dane had plenty of down time so her husband took her comments about "giving that writing thing a serious go" to heart and brought home a secondhand laptop. She wrote her first book on it before it gave up the ghost. Even better, she sold that book and never looked back.
Today Lauren is a New York Times bestselling author of over forty novels and novellas across several genres. Though she no longer has to deal with Polly Pocket and getting those tiny outfits on and off, she still has trouble blocking out the sound of iCarly so she can write a love scene.
She has four series in Contemporary/Romance - DELICIOUS, CHASE BROTHERS, PETAL GEORGIA and BROWN SIBLINGS,three series in Paranormal Romance - DE LE VEGA CATS, CASCADIA WOLVES and her new series, BOUND BY MAGICK, one Sci Fi/Futuristic series - FEDERATIOIN CHRONICLES, including the mini-series PHANTOM CORPS and a numerous amount of stand alones in all of the genres above, including her Urban Fantasy eBook, "Goddess with a Blade".
Since we can't list all of Lauren's amazing books here, we're going to give you a peek at her upcoming release and the supporting book from the BOUND BY MAGICK series.
BOUND BY MAGICK series, Book 1
From USA Today bestselling author Lauren Dane comes a white-hot new series of a dangerous family legacy, and sensual paranormal passions played to the death on the knife-edge of darkness…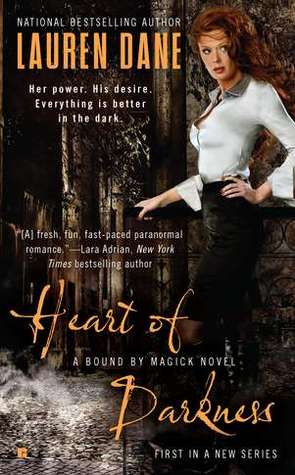 Meriel Owen, next in line to control the largest organization of witches in the country, is asked to investigate the owner of a notorious club reportedly siphoning magic from the font of the Clan. It's a direct violation of the Clan Code of Conduct, but one look at Dominic Bright and Meriel's willing to make a deal. One taste of the sexually feral outlaw witch, and she's eager to go further: he's her bond mate, a legal conduit into the world of Clan witches and their magic.
Playing by the rules isn't Dominic's style, but bonding with Meriel—night after explosive night—is. However, Meriel has unwittingly invited someone else into her world: Dominic's mother, a dangerous and poisonously influential magic addict whose lust for death and power corrupts all she touches. Now her shadow is closing in on Meriel, her Clan, and the man Meriel loves, and it's casting them all into the inescapable heart of darkness.
BOUND BY MAGICK series, Book 2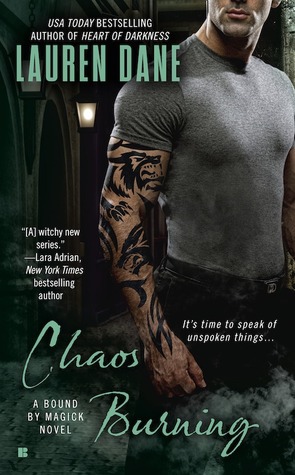 From the "always fabulous Lauren Dane"* comes her new novel of a treacherous family legacy, a temptation just as dangerous, and an evil so depraved it can only be spoken of in whispers…

The life of Lark Jaansen, hunter in Clan Gennessee, has been shaped by violence and unrest—and it defines her future. Well-trained and resilient, she's met her militaristic match in Simon Leviathan, a warrior not of this world. Locked in mutual admiration, and a desire so hot it burns, Lark and Simon have something else in common: they love the dark, and as a shadow is cast over their world, they're each coming into their own.

A mysterious war has been waged among the Others. As witches and humans turn against each other, as faes retreat in fear, and as vampires rise, Lark and Simon discover that an unseen force is behind it. A single, hungry entity older than recorded history has returned to gorge on the magick of his victims. It is the Magister, nothing less than the end of time. Finding it is Lark and Simon's first hope. Surviving it is their last.
If you have not read this great new series yet, you definitely need to check it out. Now, let's let Lauren do her thing and take over the site……
Places as Characters by Lauren Dane
Sometimes the place your story happens in is just a city or town outside. It's a place the characters gesture at, or pass through without much comment. A lot of books are this way because the focus is on the characters and story.
But sometimes the place the story is set in is part of the book, like another character.
I love Seattle and it translates when I write books set here. Seattle has so many great flavors and gives so much atmosphere to a wide variety of stories.
My Brown Siblings series is set in Seattle. The Seattle of tattoo shops and live music. There's an incredibly vibrant art scene here. Music, tattoos, mixed media, painting, sculpture, food, beer, you name it. When Erin walks down the street in her neighborhood it's real to me because I've walked down those streets dozens upon dozens of times. I've gone to shows at those clubs, I've eaten at Red Mill and Zeeks as well as the Dahlia Lounge and Wild Ginger.
In my Bound By Magick series, Seattle is also character. In some parts of the books more than others, of course, but my characters are Seattleites. They love the city and her streets and it rings true on the page. This Seattle is different from the Brown Siblings Seattle (though my characters seem to love Red Mill no matter the setting, LOL).
The Seattle in Bound By Magick is a city of magick. Of darkness and light. So much happening on several different levels. Seattle is like that to me. Dark and light. Old and new. History layered on top of history—from multiple perspectives. Seattle can be dingy alleys littered with used needles as well as pristine views from luxury high rises out to the Sound. Beneath the sidewalks are the bones of the old Seattle the new was built on top of. That underground was first a place of legal commerce and then in the seventies was a place ruled by junkies. It's now an official tourist attraction.
That Seattle is the one the Owen witches came to. The Seattle that was the portal to the Alaskan gold rush. The hub of international commerce. A port filled with lumber and natural resources. They build their Clan with saloons and other barely legal enterprises. And Clan Owen, like many other corporations that call this part of the country home to this day, has deep roots in the region, for better and for worse.
This Seattle is full of mystery and it became part of this series for me from the first page I wrote. I hope you all enjoy this Seattle as much as I do!
Lauren is giving away a copy of Chaos Burning to a winner from Book Monster Reviews and another winner over at the LITERAL ADDICTION Website.
a Rafflecopter giveaway