Joey W. Hill Interview Intro:
Hello everyone! LITERAL ADDICTION and Book Monster Reviews are very happy to welcome the incredibly talented Joey W Hill back to our sites today!
Joey has a beautiful bio on her website, and we thought we'd borrow it for this event…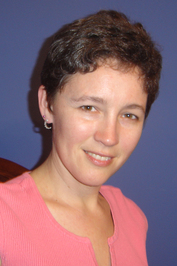 "Joey W. Hill writes about vampires, mermaids, boardroom executives, cops, witches, angels, simple housemaids… If there's an erotic love story to be told, she'll take the plunge. As a result, she's proud and humbled to have four series and almost thirty award-winning and highly acclaimed titles, as well as the support and enthusiasm of a wonderful and widely diverse readership. In 2009, she was nominated for a Career Achievement award in Erotica by Romantic Times.
According to her personal memo book, seen only by her eyes—probably because it would reveal that she loves the Partridge Family and the movie Pure Country—the top three ways to ensure her readers continue to come looking for her books are #1 Write a great story, #2 KEEP writing great stories, and #3 "For the love of God, don't let them get to know the author – that will scare them away." (Particularly if they find out about the Partridge Family.)
She has become known for writing the type of erotic romance that not only wins her fans of that genre, but readers who would "never" read BDSM romance. That's because first and foremost, she thinks what attracts a reader is strong characters.
"Whatever genre you're writing, if the characters are compelling and sympathetic, the readers are going to want to see what happens to them. While I strive to make sure my work includes essential elements of the storytelling craft – tight plot, engaging dialogue, etc. – if the character development isn't there, there isn't much point in reading. It can be the coolest plot ever, but if the reader could care less whether the hero or heroine survive (in fact, in some cases you may be rooting for their destruction just so you can be done with the darn thing), then it's not a story worth reading".
Why is that? She believes that our world is an ironically isolating one. Humans have overrun the planet, armed with a plethora of communication tools. Yet we feel very alone in our own heads, trying to make a connection with someone. The "Ah there you are – where have you been" person. The person who gives us an anchor, but also the courage to release our tedious baggage to embrace ourselves.
That's what she seeks to accomplish in every story. Bringing characters together who have numerous emotional obstacles standing in their way, watching them reach a soul-deep understanding of one another through the expression of their darkest sexual needs, and then growing from that understanding into love.
So why erotic romance? "Writing great erotic romance is all about exploring the true face of who we are – the best and worst – which typically comes out in the most vulnerable moments of sexual intimacy." Who wouldn't want to write about that?
How does she accomplish that? She suspects it's the perfection of a Vulcan mind meld with the characters, which takes an effective mix of manic depression, schizophrenia and obsessive compulsive behavior that would make "Monk" look like a light weight. Not to mention the broad streak of romanticism that forms an asphalt four-lane highway through her heart. It's a tendency that sends her back to her favorite book and movie scenes for toe-curling or tear-inducing inspiration. (Her husband reports this with loving resignation, since he's often called upon to stoically endure the movie scenes and hold her hand while she weeps through the mushy parts.)"
We know that alone was enough to make you love her, but let's talk about those amazing books and series, shall we?
Joey is the proud creator of the VAMPIRE QUEEN, NATURE OF DESIRE, DAUGHTERS OF ARIANNE, KNIGHTS OF THE BOARDROOM and ARCANE SHOT series, as well as many independent titles, but for the sake of this Event we're going to concentrate on the ARCANE SHOT series and its newest installment, "In the Company of Witches", book #2, which was just released on 5/1/12.
"Something About Witches"
ARCANE SHOT book #1: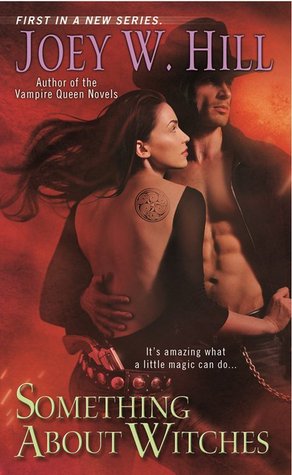 Ruby Night Divine is a gun shop owner. She's also a witch who knows magic can fail. She's experienced it firsthand, with full-blown tragic consequences. Smith & Wesson is a whole hell of a lot more reliable, and nothing's as cathartic as the ability to put a few holes in the things that piss you off. Like Derek Stormwind.
A powerful sorcerer, Derek is determined to get to the bottom of why she pushed him away and ran three years before. He also needs her help. A coven needs training to help them fight a demon and his minions. While Ruby is willing to do it, she's sure it's just a ruse to get back in her heart—and her bed. The thing is, that's where she wants him. Unfortunately, her bed's already made, she's this close to losing her soul, and she fears nothing can save her. Not Derek. Not even Smith & Wesson.
"In the Company of Witches"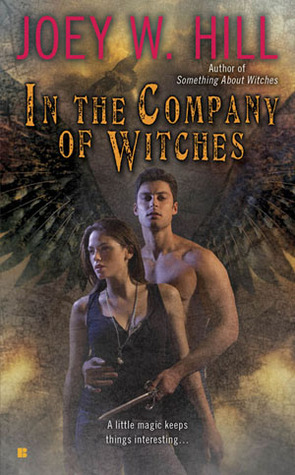 All witch and part succubus, savvy businesswoman Raina has converted a Southern plantation house into an extremely profitable old-fashioned bordello. Because of her abilities as a witch, the demons under Raina's protection can feed off the sexual energy of their clients without killing them—definitely a good thing for repeat business.
But when a rogue incubus shows up on Raina's doorstep begging for asylum, the witch's well-run business is put in jeopardy. The incubus has stolen an object of great power from Lucifer, and Underworld Dark Guardian Mikhael will do anything to get it back—even if it means incinerating the incubus on Raina's porch to get the answers he seeks.
Not to be trifled with, Raina enters a dangerous match of wits with Mikhael to achieve their mutual goals—only to discover that the reluctant attraction between them is the most hazardous game of all…
We know, it's not nearly enough, and we STRONGLY suggest that all new readers check out the synopses for her entire backlist by going here, but for now, it's going to have to do,
because we would really like to get to the ambush to see what Joey had to say when we let her take over the sites for the day.
LIVE CHAT, DON'T FORGET
:
Joey will be available to chat Live with members, followers, fans and guests in our Author Chatroomfrom 8-9pm EST/7-8pm CDT/6-7pm MDT/5-6pm PDT.
Writing a complex hero can be difficult, but it's also a true pleasure to write the unexpected. Mikhael Roman excelled in that regard. In the latest Arcane Shot series book, In the Company of Witches, he's a Dark Guardian—basically an Underworld cop. Whereas a Light Guardian's job is to make sure Dark doesn't obliterate the Light, a Dark Guardian provides the opposite side of the teeter totter. He does whatever is necessary to make sure Light doesn't overcome Darkness. Even though the balance between the two is essential, it's obviously not an easy or popular job.
In the first book of the series, Something About Witches, Mikhael was a strong secondary character. He was portrayed as a Russian gunrunner and a ruthless sadist, one who uses some very dark methods against Ruby, the main heroine. But In the Company of Witches gives us a different side of this hero. Mikhael chases an incubus fugitive to the door of Sweet Dreams, a bordello of sex demons protected and managed by Raina, a half-succubus witch who is determined to give the fugitive asylum. Though this of course brings her and Mikhael into conflict, Raina finds his dark side compelling:
As he shifted in and out of the moonlight, his brown eyes became black, then brown again. His cruel face was precisely chiseled, as beautiful as Creation could make it. Cruel things were always beautiful. That was the way it worked; otherwise he couldn't get close enough to be cruel. He could break anything he wanted, destroy anything he desired. Destruction was not new to him. Actually, it was no more than breathing.
Ruby had described Mikhael as "distracting", in a bad boy way. Actually, her exact quote was: "He's the bad boy of all bad boys. Rhett Butler lumped in with Sawyer from Lost, Alex from Grey's Anatomy—first and second season, Mickey Rourke from 9 ½ Weeks, and Nicholas Cage from Valley Girl"—the best part of that '80s movie, they both agreed. "Oh, and Antonio Banderas doing the tango in Take the Lead
. That sexy part where you see the cross tattooed on his arm, a weird mix of the sacred and profane."
But when Raina stands up to him, she finds he has a code:
She looked at Mikhael. "Seems we have a conundrum. Your incubus has sanctuary here. Until I can get to the bottom of this, maybe you can just go away. Give me your cell number and I'll text you."
Mikhael pivoted, made a gesture. That minuscule movement had the incubus whimpering, quailing into a smaller ball behind her. However, Mikhael's head tilt said he wanted her to step toward him for a semiprivate word. There was command in that motion, which annoyed her, more because something in her responded to it than the fact he did it. She drew closer with an arched brow that said she recognized the command and was unimpressed by it. Her protections on the incubus remained firmly in place.
"I will incinerate him where he lies, witch. I will also do the same to you, your house and everyone in it, before you have the chance to cast your next spell. Is he worth that to you?"
His low tone wasn't for the incubus's benefit, she was sure. His concentrated intensity was enough to command attention without him ever having to raise his voice.
"You can huff and puff all you want, big bad wolf. This house isn't blowing down."
"You think I'm bluffing?"
"No, I think you're testing. If you'd intended to do such a thing, you'd have already done it. Regardless, I won't be your doormat. If you want to slaughter us for your information, you go right ahead."
His face was so close to hers, it brushed those tempting strands of hair along his forehead against her brow. Her protection allowed that simple penetration, but it was almost as ground-rocking as a face punch. His gaze dropped with interested speculation to her mouth. She suppressed the flutter in her throat, the need to swallow.
Something in the dark eyes flickered. "All right, Raina. What would you propose?"
Mikhael ends up staying at the bordello a few days until they resolve this situation. Raina discovers a Dark Guardian is stimulating company, in more ways than one. Here's a snippet from their infamous strip poker game, where the ultimate stake is the right to restrain the loser and enjoy him or her as the winner desires:
She didn't get restraints from the cabinet. Instead, Mikhael felt the wave of energy, the conjuring of heat, and glanced down to see a barbed, fiery twisting rope of power curl around his wrist, wrap his forearm to the elbow. Then it snaked down to his thigh, winding under it and down to his ankle, securing it to the leg.
Another serpentine length appeared on the left side. As it followed the same track, nipping his skin with licks of heat, tiny pricks as it tightened, he looked back up at her. "I can get out of this, if I choose to do so."
"They would burn, and cut."
"I'm not afraid of pain."
"No, I don't expect that you are." She nodded to the deck of cards. "You lost that last hand deliberately, but the other hands . . . I won those."
"Yes, you did." He gave her that due. "I haven't ever played cards that badly, except for one night when I was in the Underworld academy with Derek."
"Of course not." He was offended even by the thought. "We were both soundly trounced by a pencil-necked, Bill Gates/Harry Potter Asian wizard who looked barely out of grade school, though he was in his sixth century. On every losing hand, you had to take a shot of homemade brew one of us had made out of sulfur and grain alcohol. We were completely shitfaced. So I had an excuse."
"Except you had to drink so much because you were losing." She arched a brow. "How did you stick to the academy's vow of silence if you were drunk?"
"We were very clever. We put a silence spell on each other. We didn't count on an unfortunate side effect. We were also unable to throw up. Having hangover that severe, no ability to vomit? I would not advise."
She laughed as he exaggerated the Russian accent. "Maybe that's the real reason Derek doesn't like you. I'll bet it was you who came up with the silence spell."
"No. It's the wings. He envies them. He had to settle for his John Wayne meets Merlin gimmick to attract women."
"As much as his dragonskin boots turn me on, the wings are a real chick magnet. Or they would be, if they weren't attached to you."
As the saying goes, people are like onions – a lot of layers. Raina gets to peel back plenty of Mikhael's, until she reaches his heart…and finds if it will belong to her or not. Knowing that I don't believe in unhappily-ever-afters, you all probably know the answer to that. But I hope you'll come take the journey to find out how they get there.
Joey is offering up a copy of "In the Company of Witches" to a winner from Book Monster Reviews and another winner over at the LITERAL ADDICTION Website.
Fill out the Rafflecopter form below to enter
a Rafflecopter giveaway