Kimberly Raye Event Intro:
Hello everyone! LITERAL ADDICTION and Book Monster Reviews are very happy to have Kimberly Raye back with us today!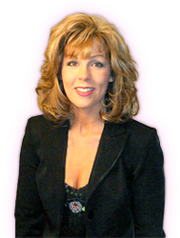 Whether you're a fan of hot, sexy contemporary romance like most (if not all) of our Book Monsters, or a paranormal junkie like all of our Literal Addicts, Kimberly Raye has something for you.
Kimberly is the esteemed creator of the SEX SOLUTION, BRADDOCK BOYS, FARREL SISTERS, CADILLAC TEXAS, INSPIRATION TEXAS, LOVE AT FIRST BITE, and DEAD END DATING series.
She's currently working on a new demon wedding planner series (first book due out in October). It's in the same vein as her DEAD END DATING series (paranormal/humor/chick lit'ish), and is being put out by Amazon's Montlake. She's also still working on getting the greatly anticipated 6th book of the DEAD END DATING series, "Here Comes the Vampire", out in eBook, as well as promoting her latest release, "The Braddock Boys: Colton", which was just dropped on 5/22/12.
Kim has always been a romantic, and loves to read all types of fiction (Romance is of course her favorite), though when it comes to writing, the hotter the better is her motto.
She actually started writing her first Novel back in High School and hasn't looked back since. She has over 56 novels published to date, has been a RITA Award nominee, nominated by Romantic Times magazine for several Reviewer's Choice awards, as well as a career achievement award.
When Kim isn't writing, spending time with the love of her life, or wrangling her kids, she loves to read. As she says, "Give me a bag of Sugar Babies, a Toby Keith or Kevin Fowler CD, and a great book, and I'm in heaven!".
For readers new to Kim's work, we thought we'd give you the synopses for a handful of her books to peak your interests a bit…
There's nothing like a cowboy to bring out the woman in all of us...
Madeline Hale has come back to her Texas hometown on a mission. Twelve years ago, she'd been a chubby bookworm infatuated with bad boy Austin Jericho. She still has the brains -- after all, she's chief chemist for a cosmetics company -- but now she also has the body and attitude to match. And she plans to use them -- along with a new aphrodisiac lotion she's created -- to finally get Austin where he belongs -- in her bed....
Austin doesn't know what's hit him. He's wanted Maddie forever, but he always figured she was too good for him. Only suddenly, the tables have turned. The sweet girl has turned into a sex siren, and Austin has ditched his wicked ways to settle down with a nice little wife.
But Maddie smells so sweet, feels so soft and tastes so wonderful. There's only one solution. The Sex Solution.
And it's going to be very, very good....
"The Braddock Boys: Cody"
THE BRADDOCK BOYS #1/LOVE AT FIRST BITE #4:
Champion bull rider Cody Braddock has always loved the ladies. As a vampire, each time he brings a woman satisfaction, his strength grows!
But right now he's thinking only about vengeance. His mission: to hunt down and destroy the one who murdered his beloved family.
Revenge, however, takes a detour when he meets sweet, passionate Miranda Rivers. She's never experienced the big O, and she wants to -- badly! How could any man -- vamp or not -- resist?
Yet the deeper Cody drinks of Miranda's delicious charms, the more he craves. Only, Miranda wants more than just an eternity of hot sex. She wants Cody's undead heart to beat again, just for her....
"The Braddock Boys: Colton"
T
HE BRADDOCK BOYS #4/LOVE AT FIRST BITE #7:
She wanted experience. He has 150 years' worth!
Guys don't tend to find gals with guns too sexy. So after years of awkward fumblings, deputy Shelly Lancaster is lookin' for a man…. Not for love—good Lord, no. She just wants some hot, heavy and unforgettable sex with a man who knows
exactly
what he's doing!
As it turns out, Shelly's just found the perfect guy. Cowboy Colton Braddock is tasty as hell—and one of the perks of being a vampire is that he has years of hot, lusty loving under his belt. Unfortunately, this cowboy also has a wicked thirst for vengeance. But will it prove stronger than his hunger for her?
"Kiss me Once, Kiss me Twice"
THE FARRELL SISTERS #1


For Skye Farrel sex is a business, and business is good. Her Girl Talk seminars are the talk of the town, with professional women jumping at the chance to learn the art of sexual fulfillment. But while she teaches her students how to heat up the sheets, her own love life is on ice.
KISS ME TWICE
Enter Clint MacAllister, the six-foot plus, sexy NASCAR wunderkind, whose speedy lifestyle has left his relationship quotient in the dust. Not a good beginning for a man on the hunt for a wife. So Skye makes Clint a deal he can't refuse: her sex tips in return for insight into the male mind. Each private lesson leaves Skye itching to test-drive him herself, but Clint is the marrying kind and she's allergic to a trip down the aisle. Can Clint convince this liberated woman that the greatest race of all is the one for her heart?
Just when Nikki Braxton has given up on finding a normal guy, she meets cowboy Jake McCann.
Tall, dark and delicious, he could be the ideal man--if he wasn't a vampire. Well, at least that explains his...uh... hunger for her. Meanwhile, that down-and-dirty sex they're having is giving him the energy he needs to destroy his nemesis and break the vampire curse. Good thing, because being with Nikki makes him long for a normal life that much more.
But then Nikki is abducted. If Jake saves her, he may lose his only shot at becoming human again.
Talk about damned if you do..

.
DEAD END DATING #1
BITING IS SO LAST SEASON.
A vivacious vampire with a flair for accessorizing, Lil Marchette is unlike most of her kind. She prefers lively shades of pink to dismal black (soo not her color), plus she's a hopeless romantic. In need of a steady paycheck to support a compulsive cosmetics habit, Lil starts Dead End Dating (DED), a Manhattan-based matchmaking service that helps smart, sophisticated singles like herself find eternity mates–and may even help her stake a claim to her very own Count Right!
When Lil meets geeky vampire Francis Deville, she knows he's the perfect first client. If she can hook up Francis–after a little revamping, of course–she will prove her skills to the vampire community and turn DED into the hottest dating service in the Big Apple. But just as her business takes off, Lil meets the (literally) drop-dead gorgeous bounty hunter Ty Bonner, who is hot on the chase of a serial killer. Instantly drawn to the luscious vamp stud, Lil really wants a taste. But as a made vampire, Ty can't procreate–and Lil will settle for nothing less. Luckily, between "vampifying" Francis and helping Ty solve his murder mystery, Lil has no time for silly romantic entanglements . . . even if Ty is all that and a Bloody Mary chaser!
Kim sounds like our kind of gal, and the books sound fantastic right!? Well, we have something special for you today. Kim has ambushed our sites with a special guest post. Let's see what she had to say…
Confession time—I am a MAJOR technophobe. I know, I know. It's the digital age for Pete's sake. Most authors are blogging and tweeting and face-booking and whatever else is hot right now. While I love interacting with readers, I'm so busy writing that I don't have lots of time to learn the ins and outs of social media. I've done the occasional guest thing on other blog sites, but I've never actually hi-jacked a site, especially one as kick-ass as this one. Hence the virgin part of my title.
As for vampires . . . Thankfully I've got a tiny bit more experience in that department.
For the past few years, I've been doing a vampire series for Blaze featuring hot, hunky cowboys with some serious bite (Dead Sexy, Drop-Dead Gorgeous, A Body To Die For and my fab four—Cody, Brent, Travis & Colton). I've had a blast veering off the straight and narrow with these guys and bringing a little oomph to the traditional small town western story. My favorite part? The research. (isn't this the standard answer for all romance novelists when asked their favorite part of the writing process?) I'm not talking the sex, though (unless you're my husband. In that case, honey, you're THE best and I absolutely could not make it through a love scene without your (ahem) "help"). I'm talking movies.
I've watched literally every vampire flick out there. From the recent Dark Shadows re-make (love Johnny Depp) and, of course, the Twilight flicks, to the timeless classic Nosferatu (1922). Some are bad (Vampire in Brooklyn). Some are really bad (Blood and Donuts–no really). And some are just too stupid to mention (all, right, so I'll mention 'em–Jesus Christ Vampire Hunter, Bordello of Blood). But even those have their charm IMO. If I had to pick my favorite movie vamp, however, it would be a tie between Michael (Jason Patric) from The Lost Boys and Louis (Brad Pitt) from Interview With The Vampire. I know, I know. There are dozens out there who are fab, as well, but these characters just stick with me for some reason.
So tell? Who's your favorite Hollywood vampire of all time?
Leave your answer as a comment under Kim's Rafflecopter widget below and be entered to win a signed SET (all 4 books) of the BRADDOCK BOYS.
Once you've entered, check out the awesome excerpt from "Colton" below, as well as the short blurb from the 1st book in Kim's upcoming demon wedding planner series - coming this October (we will be hosting Kim on 10/14/12 to promote and celebrate!).
© Reprinted by permission. All rights reserved.
It was officially the worst moment of her romantic life.
Shelly Lancaster read the singles ad printed in yesterday's edition of the Skull Creek Gazette and the Red Bull she'd guzzled at lunch churned in her stomach.
SWF seeks single, adventurous, incredibly sexy male for hot, mind-blowing sex (no serious relationship wanted). One night only. Instant chemistry a must. For a really good time, email: shellylancaster@skullcreeksheriff.com.
Her chest tightened and the air rushed from her lungs. No. No, no, no, no, no! why had she gone to all the trouble of setting up an anonymous email account—hookmeup@hotmail.com—when no one had even bothered to use it?
Panic bolted through her and she fought for a breath. At least now she understood why her Monday had been straight out of an episode of the Twilight Zone.
She should have known something was up. She'd felt the familiar twinge in her gut yesterday. That instinct telling her that something was about to happen.
Something bad. Really bad.
She'd assumed it had something to do with the new prisoner that had been delivered on Saturday. The entire office was on pins and needles because of Jimmy Holbrook. At only twenty-three, he'd built quite a reputation for prison escapes. He'd waltzed out of all four of the facilities where he'd been housed and the Texas Rangers were determined he wouldn't walk out of number five. Hence the transfer to a maximum security prison in El Paso. But in the rush to get him under lock and key at an adequate facility, there had been a few mistakes with his transfer paperwork. Which meant that Jimmy was currently locked up in a back cell awaiting an armed escort to take him the last leg of his trip. Until the paperwork got sorted out, he and the Texas Ranger parked outside his cell were stuck right here in Skull Creek. Hence the churning in her stomach. Or so she'd thought.
She eyeballed the extra-large container of chocolate body paint sitting on the corner of her desk, a big red bow sitting on top. Justin Wellborn, one of the hottest cowboys to ever two-step across the floor down at the local dance hall, had dropped off the stuff just ten minutes ago and asked her to go back to his place tonight. Before that had been Will Freeman who'd brought a basket of scented massage oils. Kip Walker had come bearing edible underwear and some guy she hardly knew, who worked down at the Dairy Freeze, had shown up with fuzzy zebra-print handcuffs.
They'd all wanted one thing.
Because they thought she wanted one thing.
Because
the ad that was supposed to protect her identity and list only an anonymous email address had printed the real deal, complete with her name.
Her name.
This was not happening.
"Big plans tonight?" Sheriff Matt Keller's voice slid into her head and scrambled her thoughts.
She slapped the newspaper closed and whirled. "Just the usual," she blurted, scrambling for a semi-plausible explanation. Anything better than the truth. All she had planned was a glass of wine, a hot bubble bath and a few hours curled up on the couch, watching Bud & Sissy fall madly in love in Urban Cowboy. "I'll probably clean my gun or watch whatever game's on ESPN."
"Must be some game." His gaze slid past her to the risque gifts sitting atop her desk.
"This?" She waved a hand and played on the off chance that Matt had yet to see the personals. "This stuff is for a friend of mine." Her brain raced. "It's for her, um, party. A bachelorette party." Hey, it sounded better than what was really happening. I hate to be the bearer of bad news, but your number-one deputy is sexually frustrated and trying to break a three-year fast.
Ugh. Matt had enough to worry about. On top of Holbrook, the town's annual chili cook-off and roping festival started in less than three days. That meant parking issues, drunken festival-goers and lots of litter. She didn't want to add hormonal female to the list.
He eyed the items one more time and smiled. "Good for you. It's nice to see you're having a little fun."
His choice of words punched a nerve and she stiffened. Shelly recalled going to bed hungry one too many nights because her mother had been too busy having fun to bother making dinner or earning a steady paycheck. Fun had its price and it wasn't one she was willing to pay. She liked having food in her refrigerator and money in the bank and, even more, peace of mind.
"I'm just collecting the stuff," she blurted, sweeping an arm across the desk and stuffing it all into her top drawer. "I'm not actually going to the party. I'm on duty." She slammed the drawer shut. "So, um, what time does your flight leave in the morning?" she asked, effectively changing the subject.
"Seven a.m." He glanced at his watch as if he'd just remembered something. "Hells bells, I need to get out of here. I promised Shay we'd have a candlelit dinner to kick off tomorrow's trip."
Which was why Shelly was in this mess in the first place.
Instead of worrying about Holbrook or the chili cook-off, Matt was leaving everything to Shelly and running off on a romantic getaway with his new wife.
The man had fallen head over boot heels and was now living the proverbial happily-ever-after. That coupled with the fact that Shelly's younger sister had just spent the past six months planning the biggest wedding the town had ever seen, had forced Shelly to re-evaluate her own love life.
She was twenty-nine years old. She'd never been married. No kids. No pets. She spent most Saturday evenings either on duty or catching up on paperwork, determined to make something of herself. To be the best. To be someone.
Anyone other than the timid little girl who'd hidden under the bed while her mother had spent her nights down at the local honky-tonk. Shelly had been so scared back then. So helpless.
She could outrun, out-throw, outshoot and out arm-wrestle any deputy in the department. With the exception of Buck Kearney, of course, but he had a good two hundred pounds on her. She'd even won Best Throwing Arm during the department's annual softball tournament last year thanks to a little bit of skill, a lot of luck and the fact that the current champion had come down with a stomach bug from eating too many ribs. She was strong-willed. Competitive. Tough. Fearless. At least that's what everyone thought and Shelly had always been more than happy to perpetuate the myth. Until now.
She wasn't ready to put on her Grandma Jean's lace wedding dress and waltz down the aisle just yet, however. One day maybe. Hopefully.
But right now, she had too many responsibilities. She was on the fast track to becoming the first female sheriff of Skull creek. Matt was retiring in six months to run a bed and breakfast with his new wife, and Shelly wasn't letting anything derail her between now and then.
She didn't want to shed her image and fall in love. She wanted to make love. While she'd had a few sexual encounters over the years—in the backseat of Mikey Hamilton's Chevy back in high school and under the bleachers with Casey Lewis during rookie training—they'd been few and far between. She'd had a very limited supply when it came to sex, and she'd never had really good sex.
She wanted one night with a man who stirred the pulse-pounding, do-me-right-nowor-I'll-die chemistry she'd only read about in her favorite romance novels. A few blissful hours to satisfy her starved hormones so that she could stop fantasizing and get back to work.
Not
that she was broadcasting that info to the world. She had an image to maintain, which was why she'd placed an anonymous ad in the local singles section. Or so she'd thought. Her plan had been to find a man privately—preferably one from any of the surrounding small towns that subscribed to the Gazette—and live out the very explicit fantasies heating up her lonely nights. She would have been able to get it out of her system without any of the locals being any the wiser.
Another glance at the paper and her stomach twisted.
"Don't forget the security specialist coming tomorrow for the upgrade."
Matt's voice pushed past her pounding heart.
"Tell me again why we need a security upgrade?"
"Because if we had an upgrade, we wouldn't have a Texas Ranger babysitting our prisoner." He motioned to the door leading to the holding area. "The clearance paperwork should be sitting in my email first thing in the morning. Just give him a tour and he'll take care of the rest," Matt tossed over his shoulder as he headed for the door.
The minute the knob clicked, she snatched up the newsprint and signaled to the assistant deputy sitting at a nearby desk.
"Keep an eye on things," she told the man.
"Me?" Bobby Sparks glanced behind him. He was fresh from the academy and the newest addition to the sheriff's department. Like any good rookie, Bobby didn't so much as wipe his butt without asking permission first. "You're giving me my first assignment?"
Shelly put on her most intimidating face. "Keep your eyes open and don't let anyone past the front desk while I'm gone or else Ranger Truitt will tear me a new one. The holding area is on complete lock-down until Holbrook moves on."
"I'm on it." Bobby's grin spread from ear to ear as he bounced to his feet. "I've been doing simulated fire fights on my Xbox at home. I'm ready for anything."
"I'll be back in ten minutes." Shelly stuffed down the worry that roiled inside of her when Bobby paused to check his gun belt. "I'll be on my radio if you need me. And remember, no visitors in the holding area. No one,"...
The Devil's in the Details
Coming in October 2012 from Montlake Romance
Meet Jess Damon, reformed succubus and Houston's hottest up-and-coming wedding planner. She's turned her back on her evil birthright and set her sights on planning happily-ever-afters (and finding one of her own). But when she's commissioned by her mother—the big D herself--to plan the ultimate event down under, she fears she'll have to kiss goodbye finding true love. If her ma finds out the truth—that Jess isn't in business to boff hunky groomsmen—she's sure to had Jess a one-way ticket to Hell and punish her for her traitorous actions. If that isn't enough stress, Jess has a demon slayer hot on her tail.
Cutter Owens wants to take down Mommy Dearest and he wants Jess to help.
Betray her mother? Sure, she's the queen of all evil, but it's her ma. Better to help the hot, hunky demon slayer find a more worthy target—the oldest demon in existence and the one guilty of stealing Cutter's soul all those years ago. If she can keep her identity a secret, that is. And not fall in love.
Ugh.
This is so not the happily-ever-after she had in mind.
So tell? Who's your favorite Hollywood vampire of all time?
Leave your answer as a comment under Kim's Rafflecopter widget below and be entered to win a signed SET (all 4 books) of the BRADDOCK BOYS.
a Rafflecopter giveaway