Book Monster Reviews and LITERAL ADDICTION are very happy to be hosting tonight's FRIDAY NIGHT BLOOD DRIVE with the fabulous Laura Wright.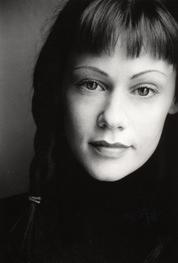 Born and raised in Minnesota, Laura didn't start out as a reader or a writer until after high school.

She was heavily into theater, song, dance, commercials, and… boys.

She was smitten by romance, but had never read a romance novel until her late teens.

She can still remember the day she read her first Jude Deveraux novel.

She couldn't put it down, and afterwards, went straight to the library to get another, and another, until she'd consumed everything that Jude had written.

After Deveraux it was McNaught, Howard, Schone, Kleypas, and the Silhouette line, Desire.

She instantly loved the emotional, sexy reads - so much so that she began to carve out ideas for her own stories – themes that were unique to her and that moved her personally.
In 1997 she enrolled in UCLA extension writing classes, met her mentor and critique partners, and has never stopped writing since.

She was committed then, and still is; the need to tell her own romantic tales a full on obsession.

Her first manuscript was rejected, and though the second one was as well, the editor who rejected it wanted to see more.

She had more and sent them in right away.

The day she got the call telling her that Desire wanted to buy "Cinderella and the Playboy" was the best day of her life – UNTIL she married her husband and had her beautiful children.
Outside of "Cinderella and the Playboy", Laura has a long list of wonderful single title romance novels in her library of literary excellence (check out her entire backlist

HERE

), but she is also the proud creator of the amazing MARK OF THE VAMPIRE Paranormal Romance series.
MARK OF THE VAMPIRE currently consists of "Eternal Hunger", the free online read "Mates:

True and Eternal", "Eternal Kiss", and the latest eBook release – MARK OF THE VAMPIRE #2.5 - "Eternal Blood", which just came out on 1/3/12.

The next book of the series, "Eternal Captive", is set to be released on 2/7/12.
We're here today to hopefully introduce some new readers to Laura's amazing series, spread the word and chat about "Eternal Blood" while we help Laura promote and celebrate, and start the build up to the release of "Eternal Captive".
For those of you who ARE new readers and are not yet familiar with Laura's incredible series, we thought we'd give you the synopses of the full length books which are available and upcoming, as well as the synopsis for the new eRelease, "Eternal Blood":
MARK OF THE VAMPIRE Book #1:
FEAR IS IN THE BLOOD
Alexander Roman wants nothing to do with the controlling rulers of his vampire breed or the family he escaped from a hundred years ago. But as a new threat to the pureblood vampires emerges, Alexander's ties to the past are forced upon him again, and without warning, he finds himself - disoriented, terrified, and near death - at the door of a stranger.
TRUST IS A RISK
Dr. Sarah Donohue is dedicated to removing the traumatic memories of her patients - like those of the stranger at her front door. But what he tells her of his past is too astonishing to be anything more than the delusion of a madman. Yet she has seen his flesh scarred by the sun and witnessed his inhuman strength. And never more has she felt so conneted to a man, by both fear and seductive excitement.
LOVE IS ETERNAL ...
But as their worlds collide, Sarah and Alexander are bound by something even stronger, as one becomes hunter and the other prey. And Sarah's only chance of survival is to surrender to the final - and most unimaginable - desire of her life.
MARK OF THE VAMPIRE Book #2:
Raised by the Breed, Nicholas Roman wants to stop the Eternal Order of Vampires from controlling his life, and using other males from his bloodline-including possibly his son-for their vicious reign. Only a beautiful vampire stranger can help him. But what are her true motives?
MARK OF THE VAMPIRE Book #2.5:
Gray Donahue is crippled by the guilt he feels for his father's death. An Impure vampire cursed with the ability to hear the thoughts of others, he indulges in blood and sex to stave off the pain of his existence. He is then abducted by the Eternal Order of Vampires, who subject him to a nightmarish ritual. But when he is rescued by the icy pureblood vampire Dillon, he finds something that is worth living for, dying for, killing for….
MARK OF THE VAMPIRE Book #3:
Since feeding her his blood, Lucian Roman has struggled with his obsession with Bronwyn Kettler-fighting an uncontrollable desire to kill her, if he has to, and the vampire she has sworn to wed. But when a dangerous enemy threatens Bronwyn, only Lucian can save her life. Even if it means sacrificing his own...
So, now that we've got new readers clamoring to get this series (all buy links can be found on Laura's website

HERE

), reminded veteran MOTV fans why we love the series so much, and started a nice buzz in general… what do you say we get to the fun, Live chat portion of today's FRIDAY NIGHT BLOOD DRIVE!?
NOTE
:

We have custom made Book Monster Creations "Eternal Captive"/Lucian Roman and Chelly Belle Designs "Eternal Blood"/MARK OF THE VAMPIRE bookthongs to be given away during the chat to a couple lucky winners!
*******************************************************************
CONTEST:
I am giving away a MOTV (Mark of the Vampire) SWAG bag that includes a MOTV tote bag, the offficial Roman Brother RTC's, MOTV chapstick, a Laura Wright Pen and the new MOTV bookmark.
TO ENTER:
Tell me.....Have you read Laura's MOTV series yet?
- If so, what do you love about the series the most?
- If you have not read the series yet, what have you read in this post that makes you want to go out and buy the first book?
You must also be a member of the Book Monster Blog (by clicking on the "JOIN THIS SITE" button at the top left hand corner of blog page), and then post a comment on the interview with your email address.
*Any comments without an email address will NOT be entered into drawing.