LITERAL ADDICTION and Book Monster Reviews are happy to promote today for one of our own… Kara Lee Lovell.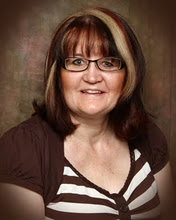 Kara won the Quill and Scroll award for her published poetry garnering her a scholarship to Ricks College in English.

She grey up in Salt Lake City, Utah, and lives there still with her three children, son-in-law, granddaughter, and husband.
For those of you new to Kara's work, we thought we'd give you the synopsis of the book to tell you a bit about it.

Buy links are found above.
J
"Demons of Granite Rock", by Kara Lee Lovell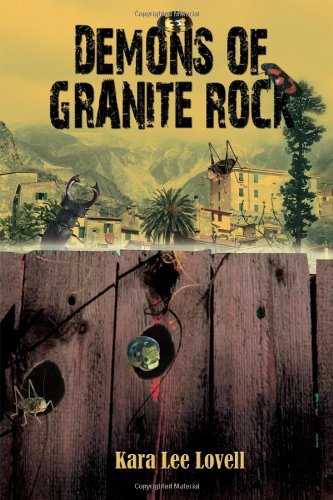 Barker and his minions have taken over the small town of Granite Rock, Utah and the founder's are in danger of more than just losing their town. Emily Stewart, one of the founder's daughter's goes undercover trying to destroy the threat that has taken over. But Barker begins to suspect her and closes in. That's when J.C., the mystical ghost leader calls me in—however, I'm no ordinary ghost. I'm brave. I'm strong…. But I'm a little crazy and I have my own demons to conquer. I don't know there are worse things than my voices—demons of the mind. Even my betrayed past, my inability to trust is nothing compared to what is residing in Granite Rock. These are demons you can slather with jelly and they will still taste foul. I am about to find there are things… things that go slithery-kerthumpity bump in the night and things that suck your soul dry during the day. And there is also the girl, Emily, who needs my help. For her I will do anything, stand up to anything, brave anything. So, again and again I try to defeat the evil Barker but he's a demon and he seems to be able to best even a ghost. Can I learn to trust? Should I let my own demons take over my mind to save Emily, the founder's, and the town? And will my demons release me when it's over?
Sounds great right!?

It is.

LITERAL ADDICTION's Review of "Demons of Granite Rock" can be found

HERE

.
If you would like to keep in touch with Kara, you can find her online in these places:
Now, go check out the Ghost in "Demons of Granite Rock" and be thrilled!
CONTEST:

Kara is giving away a signed copy of "Demons of Granite Rock" to one lucky winner. Please us the Rafflecopter form below to enter.
a Rafflecopter giveaway